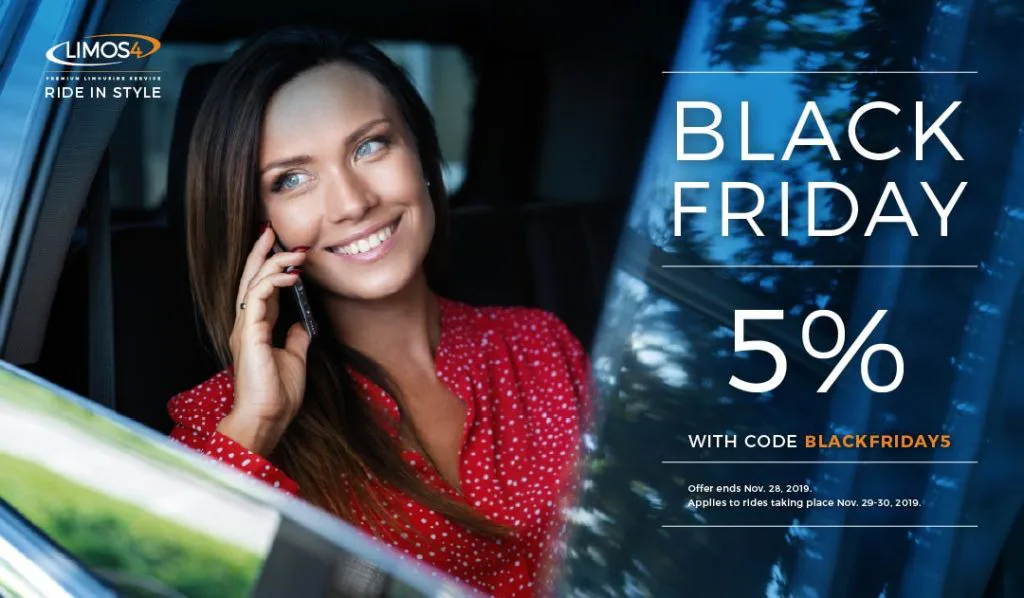 Enjoy 5% off with a Limos4 Black Friday Code
While the Black Friday weekend is days away, we at Limos4 wanted to delight you with a discount lasting an entire week.
Kicking off the holiday season, Limos4 is offering 5% on every chauffeured ride that is booked between November 22-28, 2019, and takes place on Nov. 29-30, 2019. The offer applies to any Limos4 ground transportation service type, whether it's transfer- or hourly-based. Also, the special is applicable to any vehicle in our fleet, but is subject to availability.
Use the code BLACKFRIDAY5 for your Limos4 journey in more than 85 cities throughout the world and save. You should include the code in your email, phone call or live chat inquiry.
Reserve your relaxing limousine service pickup/drop-off at reduced rates as soon as possible and escape the chaos Black Friday brings!